Top 5 Best Budget Audiophile Headphones
Top 5 BestBudget Audiophile Headphones
by suki.wang@dgbosta.com Oct. 22 2019
Did you knowthat there is a professional term for the people who like, or more thoroughlysaid, who have a need to fully immerse themselves in the music and sounds theyare listening to? Those people are called Audiophiles, and the "condition" theysuffer from is called Audiophilia.
Are you confusedabout what exactly that might be? Well, imagine yourself sitting in yourbedroom and having a desire to listen to your favorite singer. Now, most of uswould simply go to YouTube, find some songs and listen to them.
Audiophilesthink differently. They have a need to create such an environment that wouldresemble the real concert. They would want to reach that high-pitch sound, tofully experience every song.
And if thoseterms are not fulfilled, audiophiles could even feel ill and have real healthissues. We are here today to show you some of the best budget audiophileheadphones on the market. We had picked some of the best choices from UiiSii.
1. UiiSii Hi-710 for HiFi – $16.99
UiiSii Hi-710 iscompletely certified for Hi-Res Audio, with the frequency response of 40 kHz,which allows you to experience real natural and clean sounds and tunes.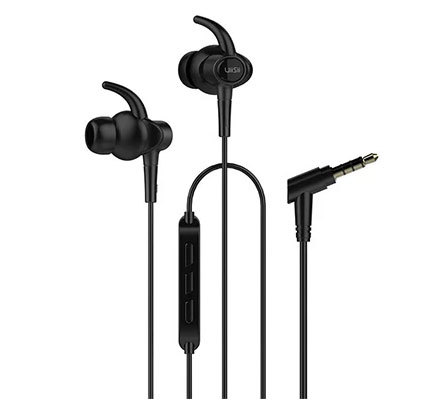 Earhooks have areally nice lightweight sport design, which makes it very comfortable, allowingyou to wear it for longer time if necessary, without making it tiresomeexperience. That means you can wear these audiophile headphones for hours andit will feel natural.
If you areworried about damaging your earphones while jogging because of sweating, youdon't have to worry about that. Hi-710 comes with a sweatproof IPX4 component,which allows you to simply wash and wipe your earphones after you are done withusing them.
Hi-710 model isfully compatible with Android devices, as well as with iOS ones. That meansthat you will be able to use every feature these high-fidelity headphonesoffer, whether you are using iPhone or phones with Android operating system.
To furtherincrease the comfort of these high-end earphones, there are three differentsizes of silicone ear tips that come in the package: small, medium and large.
Last, but notleast, Hi-710 has excellent MEMS microphone, which is a significant upgrade tothe traditional mics. It's capable of reducing outside interferences and allowyou to completely enjoy conversation with the person on the other end of theline.
2. UiiSii Hi820 for bass - $20.99
Hi820 has anexcellent graphene speaker, which made by using special patent technology. Itis capable of providing bass that is not just strong, but also very clear,allowing you to completely distinguish different layers of treble.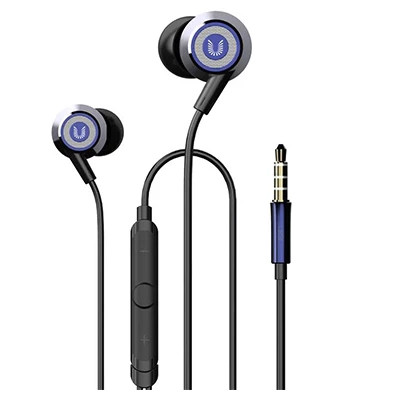 Along with thatcomes the fact that Hi820 is Hi-Res Audio Certified, which allows thesehigh-end earphones to reach a frequency level of 40,000 Hz. Because of that, itis capable of reproducing tones that sound very natural and well-layered.
Apart from that,the Hi820 model has an excellent microphone, which gives you completely clearand lag-free conversations, which could be very important, especially if youare using these audiophile headphones for skyping or gaming.
You can alsoeasily accept or reject phone calls by simply clicking at a button on yourheadphones, which is a very good addition, if you are working at the moment, orif your hands are busy with doing something else and you can't hold the phoneat that time.
Where Hi820audiophile earphones really shine is at being one of the best cheap headphonesthat are capable of producing excellent bass, which is very strong, deep anddetailed. That is possible thanks to the very high-quality sound performance.
If you like torun or do some outside activity while listening to your favorite music, Hi820has ear tips that are completely resistant to sweat and are capable of reducingthe noise from your immediate environment.
3. UiiSii K8 for noise reduction - $36.80
UiiSii K8 comeswith a dual microphone, on both sides of the cables, which allows you completecontrol of your conversations, since it completely removes the backgroundnoises. That is achieved not just with the high-fidelity feature, but also withthe specific dual-silicon design of the mic itself.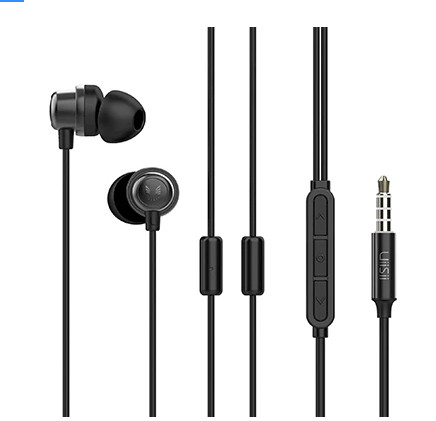 With that comesthe option to completely change your voice, by using the intelligent voicechipset, so if you are, for example, a young streamer and people often teaseyou about your squeaky voice, you can simply use this feature to make yourvoice more beautiful.
Because theseaudiophile in-ear headphones have dual-mic feature, they are more comfortablethan their counterparts, meaning that you will really enjoy wearing them, evenfor longer period of time.
K8 earphones aredesigned with hybrid technology, mixing traditional dynamic drivers made oftitanium and newly added balanced armature, which can reach frequencies ofaround 40,000 Hz. This means you will be able to completely hear even thequietest sounds, which can be very important if you are using these earphonesfor gaming. Those campers won't stand a chance!
K8 comes withseveral buttons for controlling the mic, as well as volume and songs on yourplaylist. It can be used by both iOS and Android users.
4. UiiSii T8 for Dual Dynamic Drivers – $32.98
T8's mainfeature is the dual-driver support, which allows very neat and detailed bass.It allows you to completely immerse yourself in the music or sounds you arelistening too, without having to increase the sound volume too much.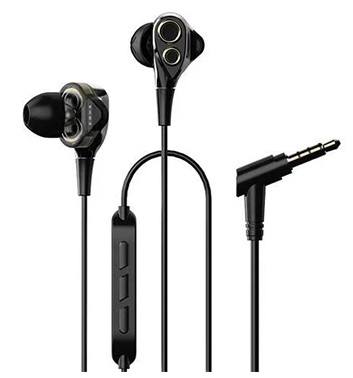 T8's mainfeature is the dual-driver support, which allows very neat and detailed bass.It allows you to completely immerse yourself in the music or sounds you arelistening too, without having to increase the sound volume too much.
Just like alltop audiophile headphones, T8 comes with Hi-Res Audio Certification, whichmeans it is capable of reaching the frequency of 40 kHz, allowing you to feelall the tones in a natural and comfortable way.
T8 has a veryneat ergonomic design, allowing you to wear it for a longer period of time ifneeded. These audiophile earphones are very comfortable because of that and arecapable of reducing the background noise, so you could completely immerseyourself in the world of your favorite game or in your favorite singer'sconcert.
Another usefulfeature these headphones offer is the ability to adjust the volume of theoutput sound, as well as answering to phone calls. Apart from that, you canalso change the songs on your current playlist with a simple touch on thebutton.
Because T8audiophile earphones are made of TPE material, which has high elasticity, youcan be sure they won't fall off even if you are running, so they are perfectfor joggers.
5. UiiSii US80 for multiple stereo effect - $11.98
US80 is capableof giving you excellent multiple stereo effects because it is equipped with avery good 9mm moving coil unit. That, in combination with top-notch technologyused for tuning, can give you the audiophile headphone with the ability tocreate and reproduce high-quality bass.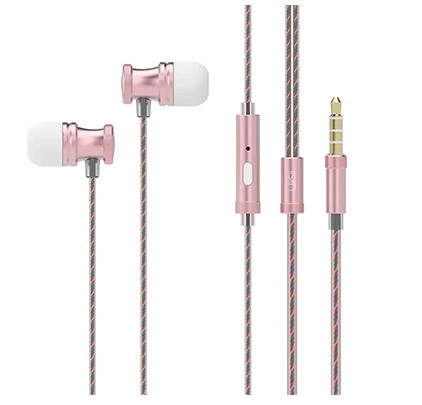 Along with that,it has a bit more advanced tech that can completely isolate all backgroundnoise that may occur, without having to stick earbuds into your ear too deep,thus increasing the chances of damaging your ability to hear.
Instead, theseearphones are very comfortable and come with HD mic, which allows you to talkto anyone without experiencing any lags, sudden sound spikes, and otherdifficulties. The cable is long enough, with length of 1.2 meters.
US80 model issupported by almost everything you can imagine: PC, iOS, Android, MP3 playersand such, so it is a good choice for almost everyone who is looking for topaudiophile headphones.