The ideal earphone for solving sound and sound quality in one step
Which Germanand Japanese headphones are more suitable for you?
By jan.jiang@dgbosta.com Oct , 16 , 2019
Compared to the silver version, the AmironWirelessCopper has improved texture and sound resolution. From the appearance,the pure copper inlaid earphone shell is very textured; the black headband ismade of copper fabric with fine edging, which is very eye-catching. The wholemachine design is seamless, gorgeous and retro.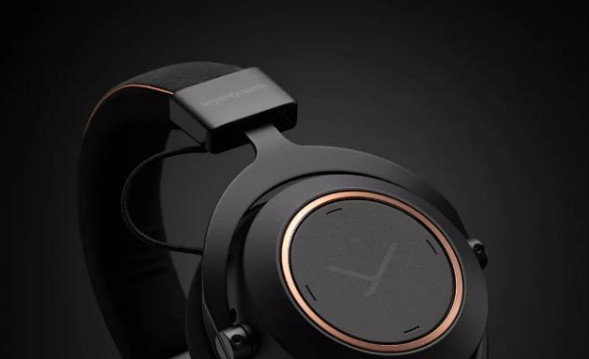 Specially used in the Alcantara super runninginterior special materials on the headband and ear pads, this material is nothot in winter, not frozen hands, and soft skin-friendly, to ensure the comfortof wearing. In terms of durability, Alcantara is abrasion resistant, easy tomaintain and clean.
Although it's a Bluetooth headset, the performanceof the Amiron WirelessCopper will definitely surprise you. First of all, it isequipped with the Bay Arthurs unit, and innovative use of MOSAYC detailcompensation technology and MIY personalized tuning technology, 5-40,000Hzultra-wide frequency response, powerful high-cold analysis, you will find a newworld I heard more details that I have not heard before.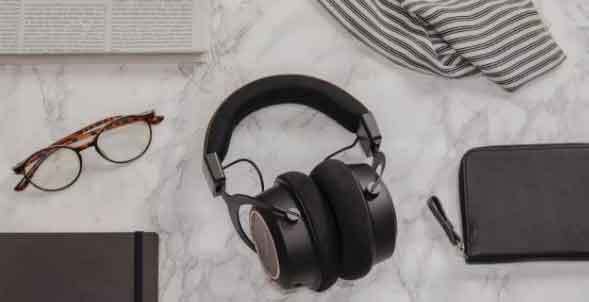 Second, it also supports Qualcomm aptXHD, aptxLL,AAC and other encodings to achieve ultra-low latency audio Bluetoothtransmission and optimized HD sound quality. Charging for 2h, Bluetooth for30h, and ergonomically designed closed earmuffs, these designs allow you tolisten comfortably for long periods of time.
Edition M Plus is a new version of the originalEdition M 30mm monomer replaced with 40mm monomer, frequency response range of7Hz-39kHz, impedance 39 ohms, also uses closed structure with S-Logic Plustechnology, the appearance of PVD coating With a sheepskin headband andearmuffs, the weight is slightly increased to 240 grams. In addition, it is theMMCX terminal with Edition M. It provides a single-button headset cable and anOFC cable.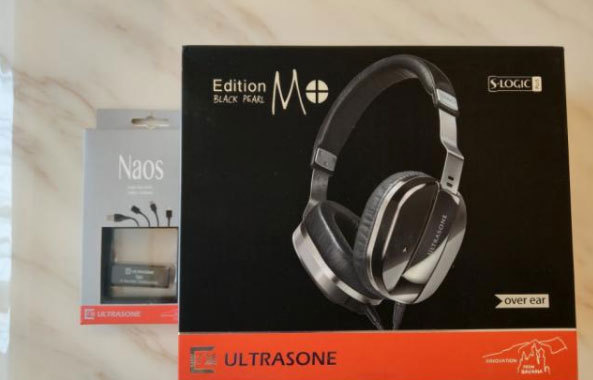 The Edition M Plus is slightly larger and theOver-Ear design accommodates a larger drive unit than the M Black Pearl – a40mm titanium plated unit. A larger diaphragm means more air can be pushed, andthe low frequency dive deeper. Titanium, which is extremely fond of use, stillguarantees fast, transparent reproduction of musical details.
If you want to improve the sound quality of yourphone, or if your phone doesn't have a headphone port and you want to usehigh-end headphones, such as Edition M Plus, you can connect your phone to theultimate portable audio decoding amp - NAOS. Don't worry that it will be verycumbersome to pick up NAOS, NAOS only has 6 grams! Various mobile phones andcomputers, including the iPhone, can be connected directly. The happiest thingis that the current purchase of Edition M Plus will send NAOS.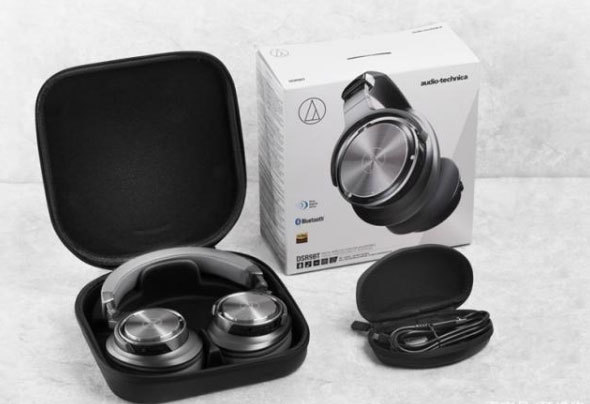 DSR9BT is the first all-digital transmission driverBluetooth headset in the Iron Triangle; supports the most advanced aptX-HDBluetooth protocol at this stage; rigorous workmanship and detailed processingin place; stable and stylish appearance; "45mm Ture Motion D/ADriver" drive unit The sound quality is good. Reference price 3888 yuan
The Iron Triangle DSR9BT is a good-looking Bluetoothheadset that I have listened to. It has a good advantage in the iron trianglefamily. At the same time, it strengthens the low frequency on the basis of theprevious work, so that listeners who like low frequency can accept it. Themid-frequency of the tri-band is the most prominent, and the performance of thesound field is also worthy of recognition. The restoration of details is moreabundant.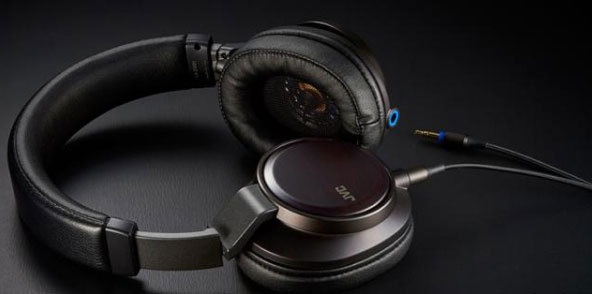 Some people will say that SW02 is a reduced versionof SW01, so this statement is one-sided. Many times I think that the two arelevel in terms of sound performance, different styles of presentation oradvantages and disadvantages. For those who like more musical instruments, thefans who are more stimulating in listening can choose SW02. Of course, forvocal performance, SW01 will be more excellent and more tolerant, warmer andmore mellow, and listen to pop music has a better performance. The SW02 issolid and compact, and it can perfectly represent the details of theinstrument. If you want to choose a pair of wooden diaphragms, then SW02 willbe a good choice for you.