The New Gold Wireless Headset
The New Gold Wireless Headset
By suki@dgbosta.com Mar 19, 2019
Sony presenting the New Gold wireless headset, which special designed for PlayStation 4 and Play Station VR. Introduced the 7.1-channel virtual surround sound, providing the realistic sound effect. Moreover, 22% less weight (239g) compare to the old version and fully support with your PSVR or mobile device. The re-design ear muffs and hidden noise-canceling microphones give you the new level gaming experience. Players can also download a dedicated app to customize the sound effect through PS4. The New Gold wireless headset price with USD99.99 and available on 15 Feb 2018. The price is basically the same as the previous version, so if you looking for a replacement this definitely on your wish list with best C/Pratio.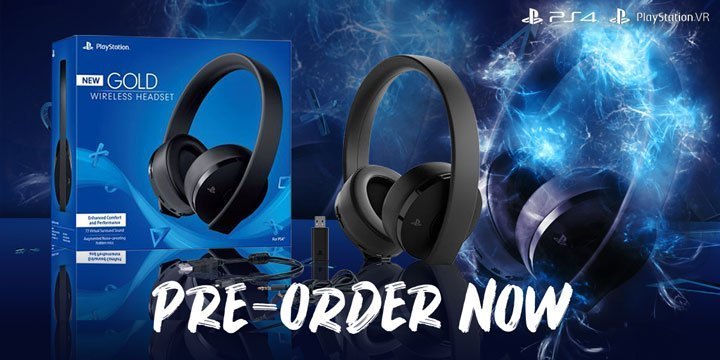 Features
A headset for professional gamers. Experience everything from the big booms to whisper-quiet warnings in stunning 7.1 virtual surround sound. Chat with friends through the hidden,noise-canceling microphones.
Developed by PlayStation. With the Headset Companion App, download custom audio modes created exclusively for PlayStation®4 systems by developers that are specifically tuned to enhance the audio in your favorite games.
Stylish Comfort/Adaptable Audio. Slip intocomfort you can enjoy for hours and a look you can take anywhere. In further, connect wirelessly to your PS4™systems and home computer using the provided wireless adaptor, or connect to your PlayStation®VR and mobile devices with the included 3.5mm audio cable.
Designed with PlayStation®VR in mind. Explore the incredible worlds of VR with a headset to be worn comfortably along with PlayStation®VR.
Professional production line solution provider!

Sign up today for hints, tips and the latest product news - plus exclusive special offers.

Tel: 0086 0769-81908854
We don't do spam and Your mail id is very confidential.