JEET Air Plus and Huawei FreeBuds Bluetooth headset
JEET Air Plus and Huawei FreeBuds Bluetooth headset
By jan.jiang@dgbosta.com Dec , 10 ,2019
With the continuous development ofBluetooth technology, the entire industry has begun to reshuffle. Compared tothe previous Apple AirPods family, the choice of Bluetooth headsets is wide,and there are many domestic brands to choose from. Moreover, prices and costsare also declining, giving consumers more and more choices. Cheap Bluetoothheadsets have become the most popular products in the industry.
However, among the affordable Bluetoothheadsets, there are not many models that can be perfect in both performance andsound quality. Today, I will review two of the top of domestic Bluetoothheadset models, JEET Air Plus and Huawei FreeBuds. They are within 400 yuanrange, which are good budget ones for most people.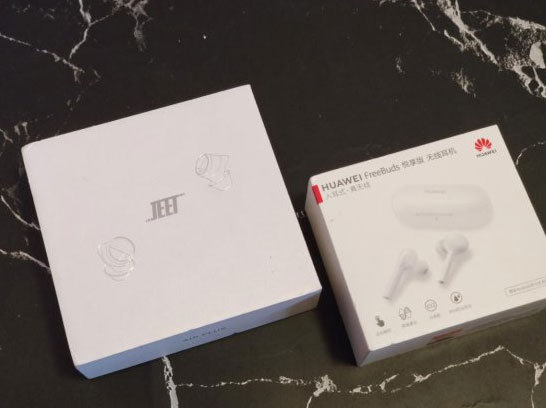 Do you want to know which Bluetooth headsetis more cost-effective in terms of configuration? Here are the summary of theofficial configuration information of the two models in the following table, let'stake a look!

I was shocked at first glance. I thoughtthat as a domestic earphone tycoon, the configuration of Huawei earbuds shouldbe better. I did not expect that all the specifications were out defeated byJEET Air Plus, whether it be chipset, Bluetooth version, sound unit, batterylife or waterproof level. It really surprised me.
So, how about the actual use? After aseries of actual measurements, my using experience are as follows:
Wearingexperience
These two Bluetooth headsets coincide incolor choices. Both have ceramic white and carbon black. They are suitable for gentlemenand girls.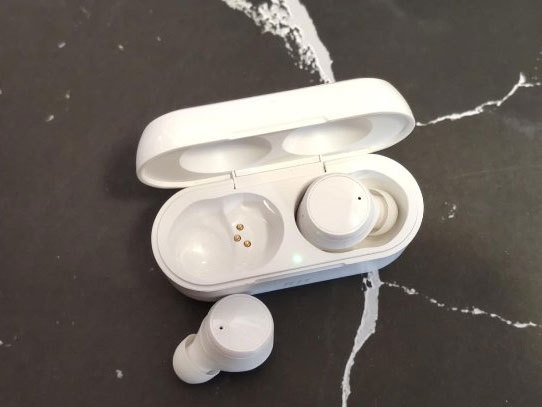 JEET Air Plus headphones have a roundedcavity, and the overall comfort is good. The in-ear shape has better soundinsulation. The inside of the cavity is ingot-shaped, and the cochlea can beadjusted several times according to the cochlear tract to ensure comfortableand firm wearing. Although the JEET Air Plus is not equipped with ear wings suchas shark fins, this does not affect its firmness. If you feel a little shakingwhen you wear it, you can try to replace it with more suitable ones with the providedear sleeve options. Officially, there are large, medium and small pairs.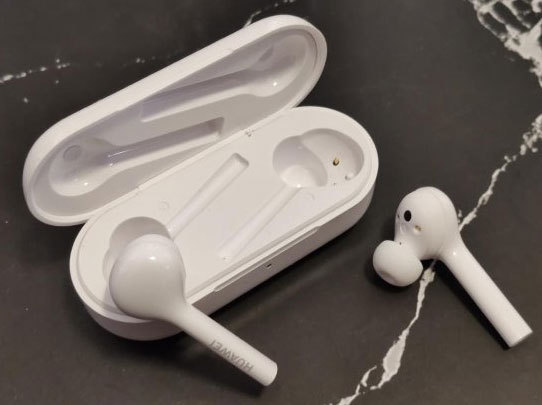 The body of Huawei FreeBuds enjoys atexture similar to that of piano porcelain, which is so delicate when touched.The size of the earphone body is 43.6 * 17.8 * 23.2mm, which belongs to the exquisiteand compact category. The streamlined body also reflects the clean and freshvisual beauty when worn.
Taking into account the wearing comfort ofdifferent people's ears, Huawei FreeBuds Enjoyment Edition is equipped withfour models of earbuds, namely S / M / L and sports breathable earbuds. Theskin-friendly silicone material brings a nearly non-sense wearing experience tomeet the freedom of wearing in multiple scenarios.
FunctionalReview
True wireless Bluetooth headsets are moreprone to problems though it is convenient to connect. The most awful factors arethe outrange distance, or the problem of suffering disconnection in the case ofa partition wall. Thus, better chipset, better bluetooth headset.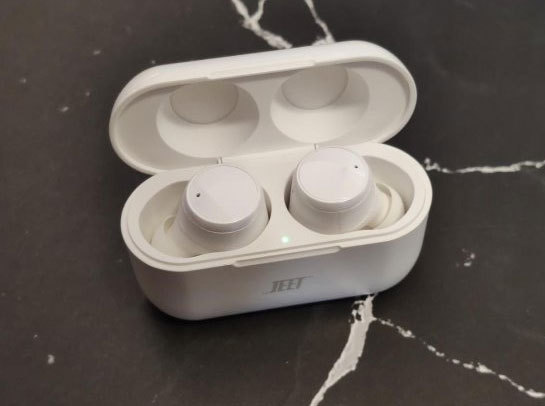 JEET Air Plus uses Bluetooth 5.0technology. Compared to the previous generation Bluetooth 4.2 technology, both thetransmission rate and the transmission distance have a qualitative leap. What'smore, it has built-in Qualcomm QCC3020, the best Bluetooth decoding chip on themarket, which can achieve lower power consumption, stronger compatibility andmore stable signal transmission. In conjunction with JEET's exclusiveself-developed LDS laser engraving antenna, the use of transparent "sonicwaveguide" material makes JEET Air Plus even better in Bluetoothtransmission performance!
After a series of actual measurements, thetransmission distance was more than 20 meters, far exceeding other counterpartsat the same price. During my two-week daily wearing experience, there was nostuttering, unstable connection, intermittent signals, or unstable performance.I like using it for daily sports, listening to music, watching vibrato andchasing dramas in a quiet environment. The effect of Bluetooth delay isminimal, and audio and video synchronization can be achieved. I like this verymuch.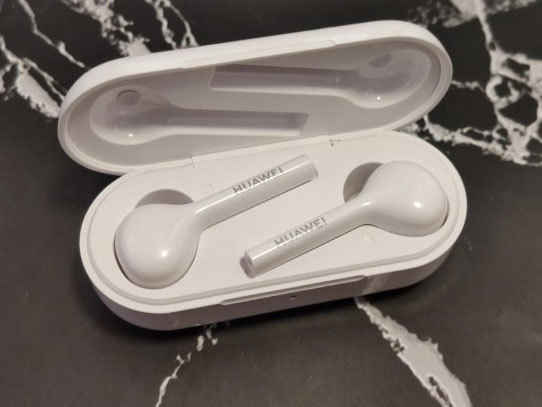 The biggest highlight of Huawei FreeBuds isits touch operation.Double-click the right earphone to play or pause themusic.When there is an incoming call, double-click on either side to answer thecall, then double-click to hang up the phone. To call the mobile assistant, youonly need to double-tap the left earphone, which is smart and convenient.
At the same time, this wireless Bluetoothheadset will automatically turn on and stay connected after connecting to thedevice for one time. Every time you open the lid of the box, FreeBuds willautomatically connect to the device and start playing when you put it on.Removing the headphones will automatically pause playback and put it back intothe box to enter the standby state.
Soundquality experience
As a headset, it is estimated that thereare still many people who care about the sound quality of these two Bluetoothheadsets.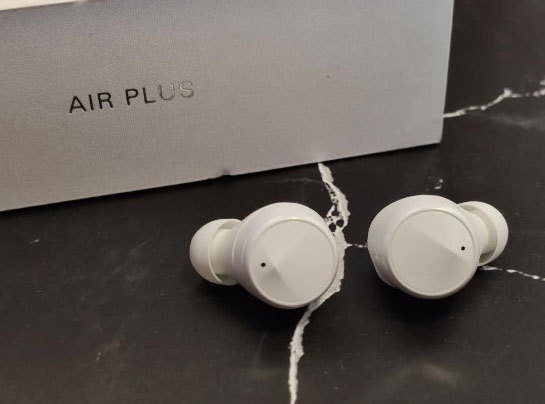 First, because JEET Air Plus uses aQualcomm chip, it supports high-end audio codes such as APT-X and AAC, which ishigher than Huawei. When users listen to music and watch images, they canclearly analyze any sound scene, so that the two ears can feel the rich stereosound beauty, so that young users can enjoy the unforgettable auditory"feast".
In addition, this headset is also equippedwith a full-frequency HIFI moving iron unit, which significantly improves theresolution of the sound quality and has almost no background noise. JEET AirPlus is more suitable for listening to vocals or popular songs. Hip-hop &rap can cope with it, and the words spoken by Rapper are clear. Rock is morereluctant due to the bass drums. In general, the triple frequency of the JEETAir Plus is more balanced, and it is more biased towards the middle and highfrequencies. The treble performance is more open, the vocals are clear, and thedetail reduction is very high.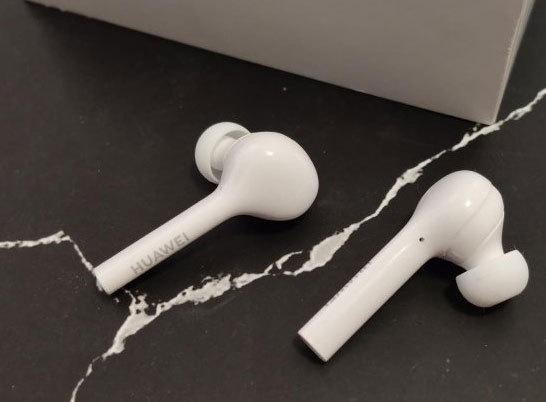 he Huawei FreeBuds Bluetooth headset uses ahigh-quality titanium-coated + PU composite edge dynamic coil unit, balancedadjustment technology and fine-tuned adjustments, which is still good. Itperforms better than most headphones at the same price. After all, Thanks tothe big trees, Huawei's sound quality adjustment is worthy of recognition.
This Huawei FreeBuds enjoyment version cannot only accurately analyze the details of the sound, but also completelyconvey the emotion in the music. After careful adjustment and adjustment, thehigh, middle and low frequency distribution is more balanced, and its full andflexible low frequency, I think It is very suitable for listening to all kindsof pan-pop music, and the experience is very enjoyable. However, theintermediate frequency and the density of human voices are generally used tolisten to the currently popular raps and folk songs. The sense of hierarchy isslightly weaker, and the separation between human voices and musicalinstruments is not enough. In this regard, Huawei 's high-profile headphonesperform better .
Aboutcharging and battery life
Finally, let's talk about charging. Inaddition to the battery life, everyone should consider the way of charging.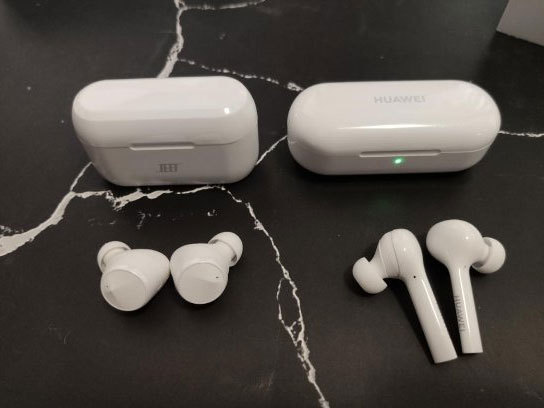 This Huawei Earbuds uses a relativelybackward micro USB jack. The battery life is in the average. The single charge can reach up to 3 hours of talk / musicplayback time. With the charging box, it can use up to 12 hours. 15 minutescharge can bring up to 90 minutes of use time, basically meet the needs ofdaily commuting.
The JEET Air Plus is equipped with a Type-Ccharging interface at the bottom of the charging box, which is common with mostmobile phone chargers on the market. This is still very intimate, and there isno need to prepare an additional charging cable. The battery life is almostthree times that of Huawei. The official data is that it can be used for asingle time of 10 hours, plus continuous charging; it can be used for a totalof 35 hours. Another point is that its battery uses a steel case design andsupports fast charging technology. It can be charged for 15 minutes and canlast 3 hours.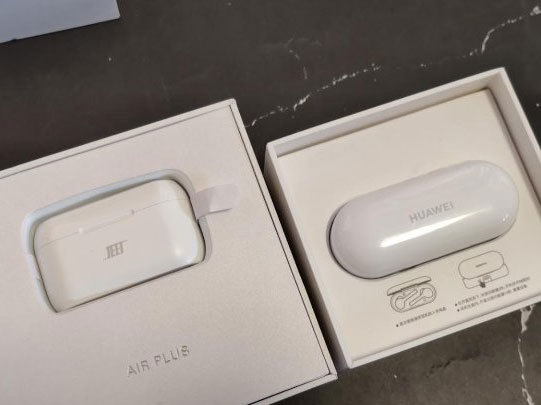 In general, no matter from theconfiguration or experience, I think the JEET Air Plus is better than Huawei.For young people who like early adopters, headphones such as "left arm andright arm", performance is more important than anything. In the price of400 yuan, this JEET Air Plus is excellent in terms of configuration andperformance, satisfying young people. Increasingly demanding needs is the firstchoice for this price segment!