Best Waterproof Headphones to Buy 2019
by suki.wang@dgbosta.com Oct.28 2019
The waterproofearbuds are specially designed for swimmers, scuba divers and workout freaks toenjoy the sweet melodies while exerting their bodies. They enhance yourproductivity without even you noticing it. The music exhilarates you to takeanother lap and run an extra mile.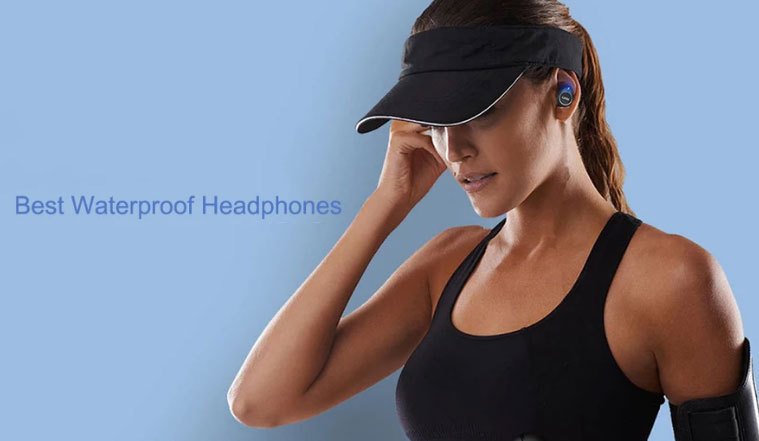 So take them inyour workout if you desire to:
Make yourworkout sessions enjoyable
Listen to yourfavorite music while running
Enjoy musicunderwater
Waterproofearphones are innovatively designed with technologically advanced features. Youcan dive in the water without muffling the sound of music you are listening to.To help you buy the best waterproof earbuds, this guide is going to beextremely helpful.
1. UiisiiBN90J Waterproof Headphones
Best Dual DriverHeadphones: Exceptional sound quality with fast Bluetooth discoverability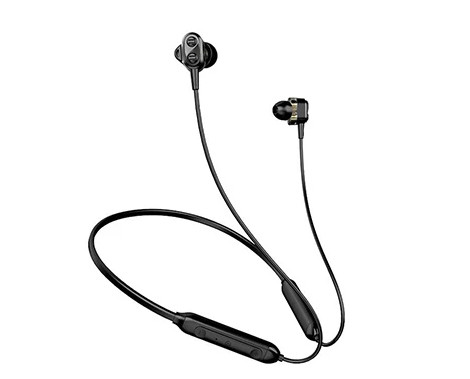 SalientFeatures:
Comes with awaterproof and sweat-proof design
IPX5 Rating letsyou enjoy music when it is drizzling
Bluetooth 5.00Connectivity gives you fast discoverability
24-hours talktime or music time
10-minute quickcharge time allows you to use them for an hour.
Do you plan touse your waterproof headphones for an intense workout session? Are you insearch of the best Bluetooth headphones for running? Uiisii BN90J is a perfectchoice. They come with an IPX5 rating which makes them sweat-proof andwaterproof. You don't have to worry about ruining your headphones after afast-running session.
These arewireless Bluetooth headphones which don't bother you while running. There is nowire attached to them which would distract you from your workout. Theseheadphones come with a frequency of 20-20000Hz. They give you amazing soundquality.
The dual driversallow the headphones to produce a give you a better sound performance. Theycome with optimal filtering mechanism which prevents the outside noise frombothering you.
Wouldn't it be amazing if you can have quickconnectivity and crystal clear sound?
With the latestBluetooth 5.0 technology, you can pair the headphones up with any IOS orAndroid phone. The Bluetooth Connectivity of the headphones is quite powerfuland updated. The pairing process is quite convenient. You just need to enablethe Bluetooth of the devices you are trying to pair. The headphones come withan increased range, upbeat connection speed and use less power to connect withyour device.
2. UiisiiBT 710 Waterproof Earphones
Comfortable Headphones with a snugly fit: These headphones come with an in-ear design which fits your earsperfectly.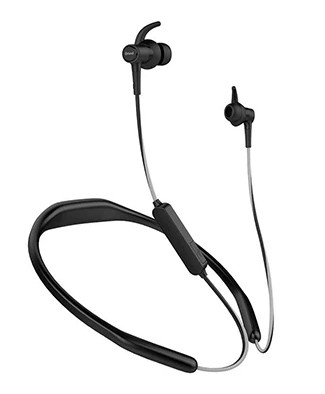 SalientFeatures:
Comes with a secure fit and a comfortable in-eardesign
The silicone ear tips give you optimal noise isolation
The battery life is sufficient enough to enjoy musicfor 24-hours.
The 2-year warranty makes the headphone appealing forbudget-conscious people.
They come with abuilt-in microphone. Answering a phone call and making calls is quiteconvenient. If you want to take your friend's call while running, you can talkto them freely.
The design ofthe headphones is quite fitness-oriented. While running or cycling, you'd wantyour headphones to stay in place.
You'll feel frustrated if the headphones falloff easily. It would completely distract your attention from your workoutsession if the headphones don't fit your ear properly. These headphones comewith an in-ear design which wraps around your ears perfectly.
Isn't it amazingto have Hi-Fi Sound Quality from your waterproof headphones?
These headphones are made from Hybrid Unit Technology which gives youHi-Fi sound quality. The 6mm drive unit lets you enjoy the high and low soundfrequencies. The dynamic drivers give you deep bass and precise soundperformance

3. Uiisii BN60 Earbuds for Running
Best dual dynamic headphones: These headphones giveyou better highs and lows of different frequency levels.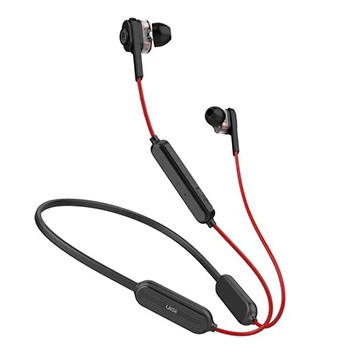 Salient Features:
Exceptional low and medium frequency sound
Stable Bluetooth Connectivity
The dual dynamic driver gives you Hi-Fi sound quality
The charging time of the battery is less than 2.5hours.
Fast music pumpsup your workout session. You feel more energized and charged up. When you arebuying the best headphones for running, you want an optimal sound quality. Ifyour headphone delivers rich and precise sound, you perform quite well. UiisiiBN60 earbuds are great for running, jogging and cycling.
These wirelessheadphones are exercise focused. They come with the IPX rating 5. They canhandle your dripping sweat while running. The in-ear design of the headphonesfits your ears perfectly. These headphones come with an aluminum alloyprotected shield which prevents the water or sweat from entering theheadphones.
How aboutanswering your important phone calls while running and adjusting the volumecontrol?
These headphonescome with a 3-button remote. You can conveniently pick calls of your lovedones. The HD microphone lets you talk to them with crystal clear voice quality.You can pause and play the music with the touch of a button.
4. UiiSiiBT600 Wireless Bluetooth Headphones
Best Workout headphones: If you are on the hunt ofsmooth sound quality headphones, you must buy these.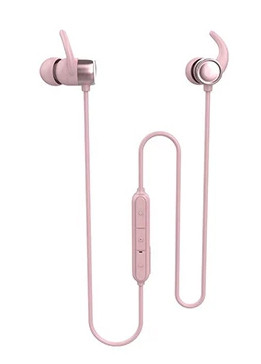 Salient Features:
Stylish headphones which are available in 4 differentcolors.
Comes with a neckband which conveniently settles onyour neck.
IPX5 Rating.
So you want thebest waterproof wireless Bluetooth headphones for your workout sessions. Whatdoes Uisii BT600 have to offer? These headphones give you a balanced soundquality.
They aredesigned with a 6mm dynamic unit which gives you a smooth and strong soundquality. If you are looking for sparkling clarity and balanced sound, theseheadphones are perfect. No matter what you are listening to, these headphonesgive you precise and accurate sound.
What if you getlow power consumption and maximum standby time?
These headphoneshave a standby battery life of 240 hours. You get rid of the hassle of chargingthem again. You can get the most out of these headphones. They are ready to useafter charging for 2 hours. You can use them for 12 hours on a single charge.
5. UiisiiBN90 Wireless Headphones for Running
Best quad driver earphones: These headphones give youthe super crisp and ultra-clear sound quality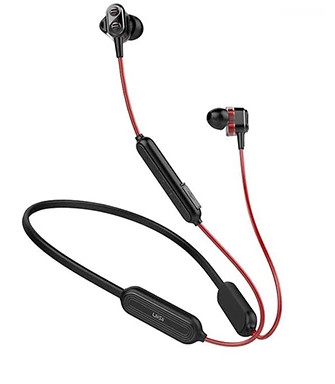 Salient Features:
IPX5 Rating which makes them suitable for running
They are sweatproof and waterproof
You can use them for 24 hours continuously
They possess dynamic drivers which give you bettersound quality
If you sweat alot while running, you'd want a sweat-proof pair of headphones. Theseheadphones come with the IPX rating 5. They can handle a slight dripping ofwater. You can carry out your intense running sessions while listening to musicwith these headphones.
The quad driversof the headphones give them high-class sound quality. You can hear differentlevels of frequency. The intelligent remote control gives you all the controlsyou need to optimally use the headphones.
What if you geta double battery capacity which lets you use the headphones for long hours?
These headphonescome with a polymer lithium battery which stays charged for 24 hours. Thebattery is high capacity with 125mAh. It has a standby time of 240 hours. Youcan listen to your favorite tunes without the need for charging the battery for24 hours.