How good is the 399 yuan Bluetooth headset experience? JEET Air Plus is truly unique
By jan.jiang@dgbosta.com Aug ,7, 2019
For a person who is very pursuit of soundquality, I have never been so cold on Bluetooth headsets, because the price isgenerally below 1,000 yuan, a Bluetooth headset with a sound quality comparableto wired headphones is too little, currently I only like it. A Bluetoothheadset AirPods 2 is just for convenience.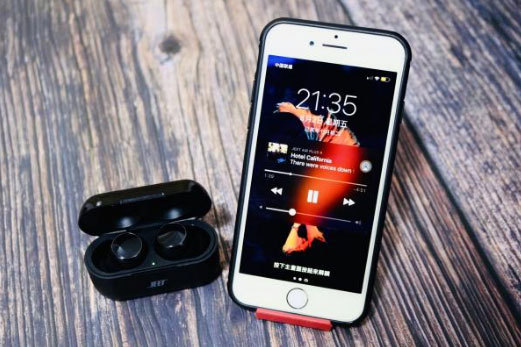 However, although AirPods 2 has goodinteractivity and convenience, the sound quality is also ok, but there is arelatively obvious problem that the sound insulation is very poor and there isno noise reduction capability. There is basically no experience in listening tosongs in subways and public transportation, so I would like to start with anin-ear headphones that cost less than a thousand dollars, as a public use insome people.
The in-ear headphones were just for theearly adopters. I combined my friends' suggestions and my personal thoughts.Finally, I chose Taijie's new JEET AIR PLUS, a very stylish true wirelessBluetooth headset.
Stylish design, comfortable wearingexperience
The JEET AIR PLUS is equipped with aportable charging box that is currently more common. It has a rounded rectanglewith a glossy top and a frosted design with a very good feel.
The front is the "JEET" logo, theback is the pairing button, and the bottom is the Type-C charging interface.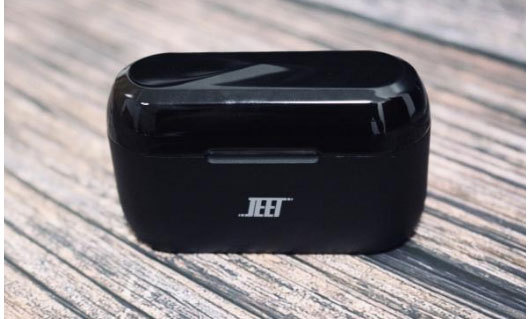 The overall black is seamless, and with theearphones only about 40g weight, both lightweight and very beautiful.
The charging box adopts the design of theshaft type opening and closing method, which is exactly the same as AirPods,and the opening and closing process is natural and smooth. Push the batterycompartment cover up and you will see our main character JEET AIR PLUSBluetooth headset. The headset has a magnetic design and is firmly sucked intothe battery compartment.
When I first saw this Bluetooth headset, myfeeling was exquisite. The top is curved with an angular mirror and the bottomis matte, which is very versatile.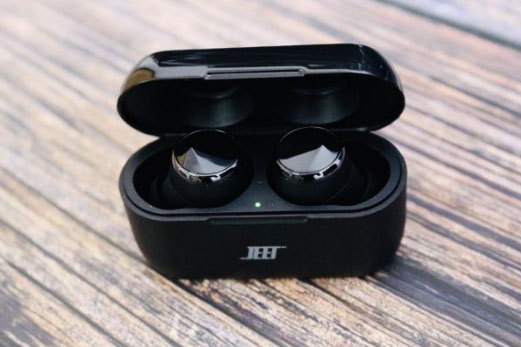 The earplugs are made of high-activitynano-silica, which is soft and comfortable. The feeling of wearing on the earis that it will not be too tight, nor too loose, and it will not shake offsharply, nor will it give me a feeling of uncomfortable feeling.
And it feels very light to wear, the wholeearphone only weighs 5.9 grams, I personally think it is very suitable forrunning or in a lot of public places.
Convenient connection
When connecting the headset for the firsttime, you need to press and hold the pairing button on the charging box for tenseconds. Know that the charging box indicator shows red, orange and greenindicators flashing alternately. Search and connect "JEET AIR PLUS" in theBluetooth list of the mobile phone. can.
For the second connection, simply push thebattery compartment cover for a few seconds to connect successfully, and if itis worn on the earphones, you can connect the left and right ears separately.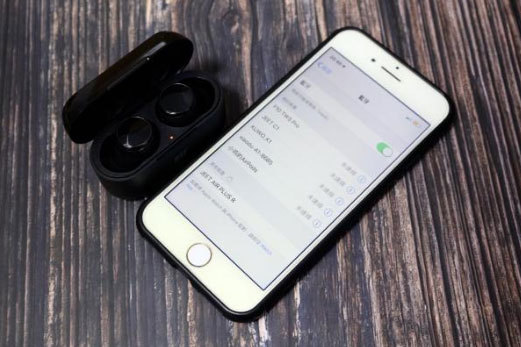 Another way to connect is to use the JEETPlay software to connect, and the headset can be operated accordingly. Atpresent, the JEET Play app is still in the optimization upgrade, only providesthe operation of connecting the headphones, but the official said that it willadd the button settings, EQ adjustment and other gameplay.
JEET AIR PLUS supports tap operation. Thedefault is to tap the left ear twice to wake up the voice assistant, and tapthe right ear twice to realize the music play/pause. If you change to switchthe up and down song, you have to wait for the app to update. .
Outstanding sound quality experience
In terms of hardware, this headset isequipped with a thousand-yuan Qualcomm QCC3020 chip, which has the advantagesof low power consumption, fast pairing, strong compatibility, and more stablesignal transmission. It also supports APT-X lossless coding technology.Full-frequency HIFI moving iron unit + SR sealing ring technology, with highresolution, and I care about noise reduction, CVC noise reduction technologyalso makes noise reduction more obvious. The hardware configuration sounds verygood, so what about the actual experience?
In the details analysis, I listened to the"California Hotel", "Mountain Flow", "Friends(Guzheng)" and other tracks, the sound and details of each instrument arevery clear, especially the sound of "Zhiyin (Guzheng)" There is adeep feeling, so the JEET AIR PLUS has a good high frequency. It is definitelynot disappointing to listen to violin, piano, guzheng and other musicalinstruments.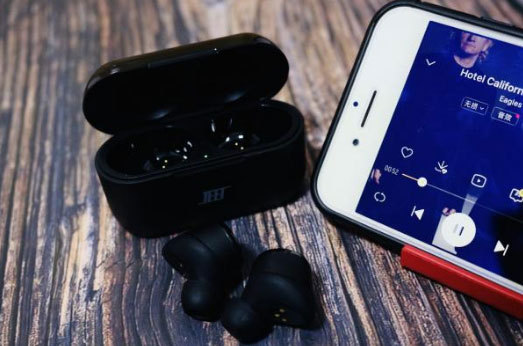 In listening to vocals and pop songs, JEETAIR PLUS also has a good performance with the help of the new moving iron unit.Listening to the tracks such as "Paradise" and "Ferry", thelow-frequency sense, strength, and dive are moderate, and the voice is veryloud. The ear is comfortable and delicate. However, if you are a friend wholikes to listen to the bass, the low frequency of JEET AIR PLUS is stilllacking.
My favorite is its noise reduction ability.Although it is not a professional noise canceling earphone, it has achieved myideal effect in normal occasions. If it is a quiet night, you can enjoy aperson's time very well.
Delay, endurance
In terms of connectivity, JEET Air Plususes Bluetooth 5.0 technology, and the theoretical connection range is 30meters. From my test point of view, basically the mobile phone is placed in theliving room, and the door can be closed smoothly after returning to the room.The song, there is no slightest, so the connectivity is completely ok.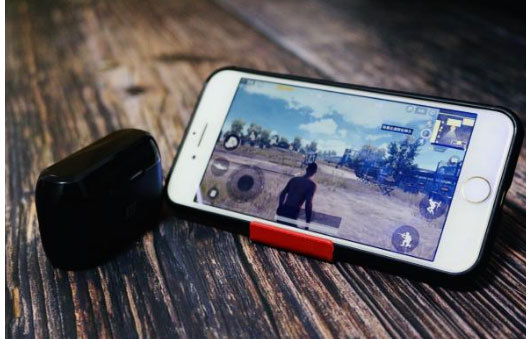 In terms of delay, I tried to eat chicken.The delay is there. Especially for this kind of action game, the sound and thepicture are always subtle, but if you get used to it, you can't hear it. Thereis no particularly obvious gap.
In terms of battery life, the officialclaims to have a single battery life of 10 hours; the total battery life (about35 hours), the charging compartment can charge the headset 2.5 times, and italso supports fast charging technology, charging for 15 minutes can be used for2.5 hours, but It takes about 1.5 hours to fully charge the chargingcompartment, and the headset is full for about 1 hour. The time of full chargeis OK, I didn't deliberately test it, but after a few days of experience, thecharging box has not been green.
In the past few days, JEET Air Plus hasbeen experienced. In addition to beautiful appearance, easy to wear, portable,etc., the sound quality and battery life also have a good performance. Comparedwith the 399 headphones of the same price, JEET Air Plus has made a goodsolution. Point to the place. I think a lot of people buy a Bluetooth headset,basically the same as I am, the battery life can be longer, the sound qualityis not too strong pursuit, then, in fact, 399 JEET Air Plus I think it is fullyqualified for your needs. And, its sound quality is really good.