The certificate acknowledge the Bluetooth Specifications declared by the member are achieved in accordance with the Bluetooth Qualification Process as specified within the Bluetooth Specifications and as required within the current PRD.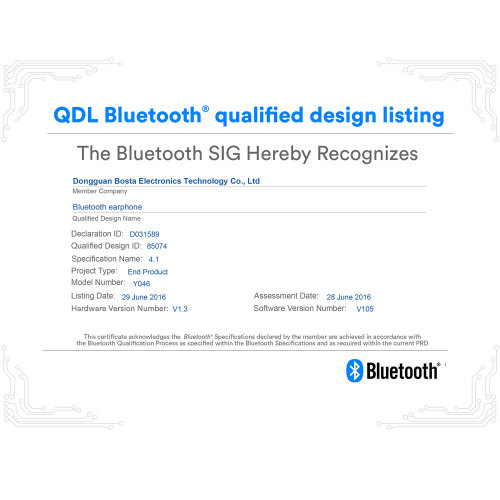 Period:
2016-06-29 - 2026-06-29
Professional production line solution provider!

Sign up today for hints, tips and the latest product news - plus exclusive special offers.

Tel: 0086 0769-81908854
We don't do spam and Your mail id is very confidential.